If you're aiming to reignite the fire within, find greater meaning and fulfillment in your work, and be financially rewarded for problem-solving in a way that truly drives you, you've come to the right place!
✧ Offering 
Career Coaching  
Serving Maryland, Washington DC, Virginia, Denver, Fort Collins, and Online
NOT FOCUSED ON ASSESSMENTS
Assessments can't fully reveal your core motivations. Our coaches employ a proprietary narrative approach to exploring your childhood to help you DISCOVER what truly DRIVES and fulfills you in your career.
A TARGETED JOB SEARCH
Our approach will help you gain clarity on whether you want to change your job, career, employer, industry, or start a business. Unlike other approaches, we will suggest job titles for you to research. You'll also learn effective networking strategies, how to access the hidden job market, and create a roadmap for your next steps.
A THERAPEUTIC APPROACH+ ACCOUNTABLITY COACHING
We take pride in our unique approach that blends psychology and career development, incorporating reflection, strategic planning, and positive encouragement to help you make meaningful changes.
CERTIFICATIONS AND EDUCATIONAL BACKGROUND
Our affiliates boast credentials from esteemed career coaching organizations that reflect the highest standards like NCDA and ICF. Furthermore, we take pride in our clinical backgrounds in counseling, social work, and psychology.
Hunter Dickson, LPCC, CCSP, NCC 
Areas of Specialty- Young Professionals, Mid-Career Professionals, ADHD/Neurodivergent Career Coaching
Click here to read Hunter's Story or BIG WHY
Why You Should Work with Hunter
Click here to read about Hunter's Educational Background
✧

 

Our Signature System, The Inner Compass Process
Rediscover | Research | Roadmap
Rediscover
Identify the patterns from childhood and in your career where you thrive. Clarify what holds you back, and what gives you a sense of fulfillment.
Create your True North Guide, or a job framework, to help you envision how you want to use your time. Your True North Guide acts as your north star for any career decision.
Research
Research career opportunities that could be a good fit, while using your True North Guide to help you evaluate your options.
Learn how to use networking conversations to acquire new information and to feel safe in testing the waters while determining your career direction.
Roadmap
Create a roadmap of next steps.
Career roadmaps will include realistic goals, job search strategies to accomplish your goals, and tactics to overcome obstacles that might get in your way.
Walk Away with the Clarity To:
Thrive in Your Zone of Genius/ Driving Talents
Your natural talents and gifts from childhood deserve a place in the job market – let's harness them and guide you towards getting paid for doing what motivates you.
Make a Meaningful Contribution
Together, we'll explore what "doing good" means to you personally and professionally. We'll help you identify ways to make a meaningful impact through your work.
Live Your Core Values
Core values are the fundamental needs that have been important to you since childhood. We will help you pinpoint your values that serve as a guiding compass in finding the right employer for you. 
Maximize the Best Use of Your Time and Skills
By identifying the skills you're overusing and those that are underutilized, we will help you make career changes that optimize your skillset, ignite your passion, and reduce burnout. 
Feel hopeful and inspired 
"I always left my zoom meetings with Hunter, feeling so hopeful and truly inspired! I remember telling her on one of our first sessions, that I always felt so good after talking with her, that I wanted to do what she did! I told her that I wanted to be someone's Hunter; the reason someone smiled again, found their confidence and felt hopeful for a better future, after coming from a place of negativity and defeat. Even though I said this early on, it didn't hit me until much later in the game, that my true passion was in coaching.
Never in a million years would I have come into this program thinking I'd have the skills or bravery to leave the corporate world and start my own coaching business, but that is exactly what I am in the process of doing!" 
—Jen Clark
Nutrition Coach
Discover your motivating talents
 "Last fall, I went through a career coaching process with Inner Compass Coach. I was very intrigued with their premise that how I liked to play as a child would guide me to a new career path.
Through guided video instruction and targeted reflection questions, I reminisced on how I played both as a child and now as an adult. I discovered that two of my motivating talents are creating and problem solving. It's those two innate talents that I loved using as a teacher, that I missed using as a data coordinator, and that I will love using again in my next career as an instructional designer.
The Inner Compass Coaching process-guided by eight sessions with my wonderful personal coach, Hunter Dickson, was ultimately magical in how it pointed me clearly in the direction of my next career."
—Jessica Taylor
Instructional Designer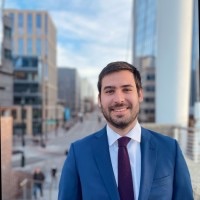 A truly life changing experience 
"I had a truly life changing experience working with Hunter and Danielle. I had previously tried working with a coach through BetterUp who was only focused on helping me reach existing goals. The Inner Compass Process took a much more holistic approach and helped me decide whether my current goals were actually ones that would make me feel fulfilled (spoiler, they weren't). Hunter's insightful questions helped me process my previous experiences in ways I had never done before. I can't thank them enough for helping me work through the frustration I felt towards my career and towards a sense of direction and excitement."
—Jeremy Albright
Economist

You will end up in a better place 
"I worked with Hunter and Danielle in the fall of 2022 as I was trying to figure out the next step for my career. I had been feeling lost and anxious about ending up in another role that left me depleted. Working with Inner Compass helped me to reconnect with the parts of me that are alive and see what types of jobs and organizations would enable me to bring my best self to work. This is a great program for anyone looking to bring their career into alignment with how they want to move through the world. You may end up at a different place from where you expected to be, but it will ultimately be a better place."
—Laura O'Brien
Evaluator and Strategist

She helped me rediscover what makes me excited 
"It was a pleasure working with Hunter through the Inner Compass process. She was an excellent listener and strategist. She helped me to rediscover what makes me most excited about my current job, and how my talents would be best utilized."
—M. Chelsea Lane
Economist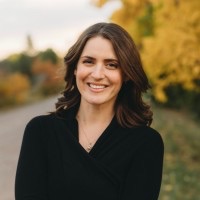 Hunter was incredible helpful
"I worked with Hunter and she was incredibly helpful. Very grateful for this resource!"
—Caroline Craner
UX Strategist

Provided me the courage to pursue a career change
"I had a wonderful experience receiving coaching from Inner Compass Coach and working with Hunter Dickson. Both the internal work to gain clarity around my innate abilities and external work to learn how to best use my talents, provided me with an open mind and courage to pursue a career change!!"
—Kenly Brown
Associate Program Officer
I'm excited for my future career
"Figuring out what you want to do with your life is a daunting task, but Hunter was up for the challenge and supported me when I wasn't sure I was up for it myself. The Inner Compass process is unique and highly personalized. Thanks to the work I did throughout our coaching sessions and on my own (with guidance from the workbook), I have applied to grad school in a course of study I never imagined I would pursue and I am excited for my future career. I know that Hunter and Danielle are only ever an email away and I am so grateful to both of them!"
—Zoe H.
Graduate Student

*Please be aware that our affiliates, although extensively trained in the Inner Compass Process, operate as distinct entities separate from Inner Compass Coach, LLC.