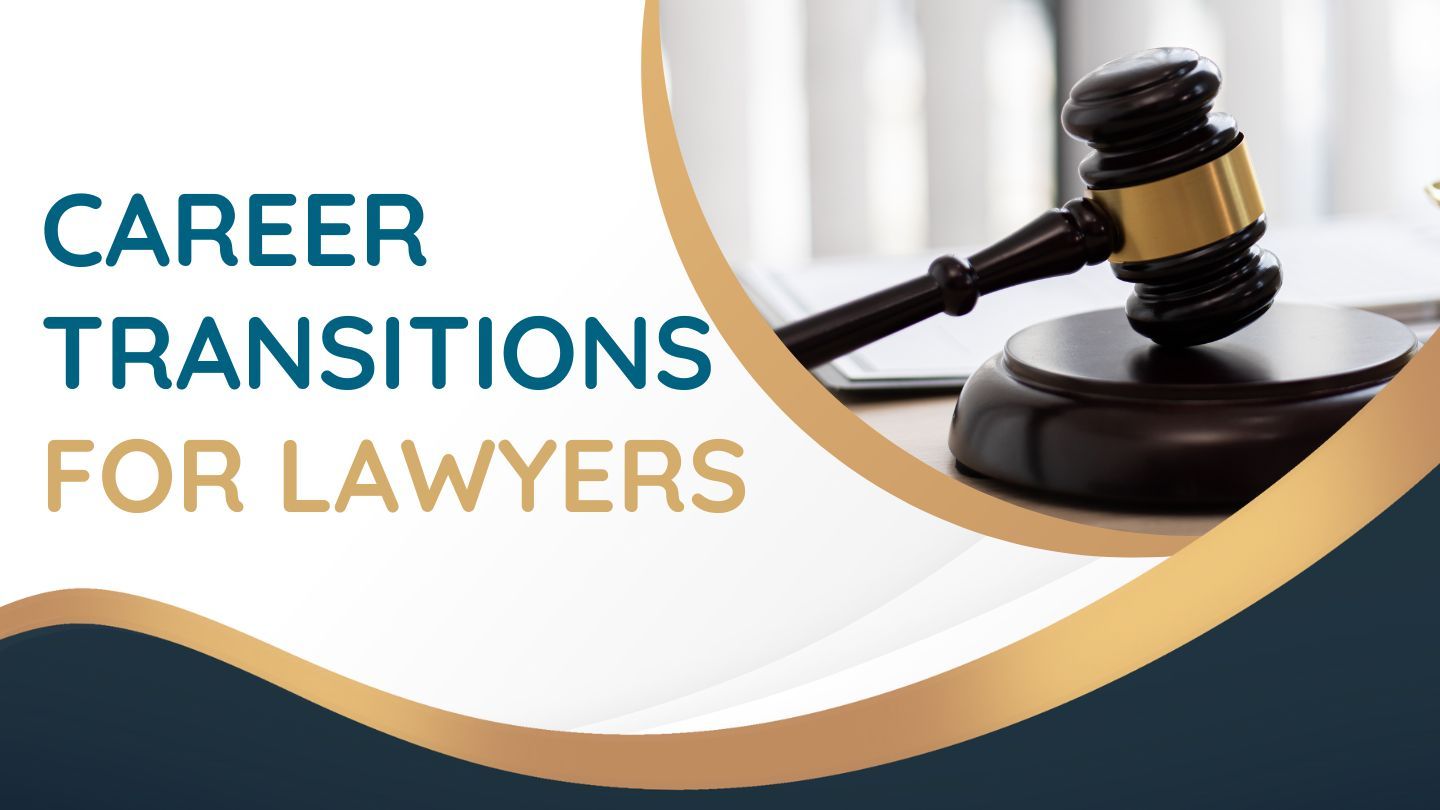 What Career Pivots For Lawyers Often Look Like
May 24, 2023
We've worked with many attorneys over the years to help them make meaningful pivots, career changes, or start successful law practices.
Attorneys who work with us are typically employed at prestigious law firms and come to discover they have limited growth opportunities. Or on the flip side, they debate if they even want to make partner.
The common themes that we see are burnout, an internal debate about leaving the law, frustration over billable hours, and long hours.
Many attorneys share that the compensation is great, the work can be intellectually stimulating, and they like the prestige. These are the things that contribute to the ambivalence about leaving.
Of the clients we work with, half of them end up making a pivot and the other end up using their transferable skills to change careers.
The attorneys we work with who remain in the law:
1. Will share they like being an attorney, but either don't like where they work or want to change their area of focus.
2. Want to try something "more meaningful" such as working for the public defender, district attorney, judge, or a firm that focuses on public advocacy.
3. Start their own firm.
If a person is not ready to leave the law, they will often ask, "How can I find a career within the law that doesn't work me to death, but can still make money?"
In short, we have found that our clients who move in-house or transition to the government find the best balance. There are the occasional attorneys who move to smaller practices that value better work-life balance as well.
For those who start firms, they love the freedom to work with clients they like when they like and to be more creative and strategic in their work.
We've seen clients start real estate, small business, estate planning, patent/copyright law, and divorce law practices. We even had a client become a mediator and started a business teaching continuing education units for layers on the side.
For our clients who move into contract positions, while they may or may not find the work interesting, they love the freedom to choose the work they take on and the hours they work.
The attorneys we work with who leave the law:
1. Typically never enjoyed practicing law and felt pressure to go into that career (perhaps by their parents).
2. Discover it's not the best use of their time or talents.
3. Want to move into a different career entirely, giving them the opportunity to be more of their true selves in their work.
4. Use their transferable skills in their new career and perhaps develop their under-used skills entirely.
Clients who are skilled and enjoy the multitasking of practicing law have shifted to project, program management, or operations.
We've also seen clients who are passionate about educating others move to higher education or training and development. We've also had clients who like using their legal skills, but no longer want to practice law move into business development, strategic planning, compliance, employee relations, and negotiation management for corporations.
If you're thinking about leaving the law, please know that there are many options within and outside the law that could be a better fit — you're not stuck.
You can find careers that are more meaningful, and you can also find positions that offer better work-life balance. If you're looking for further support in making your next move or starting a business, reach out to us and schedule a complimentary strategy session here.
You've got this!
Don't miss a beat!
Career advice, motivation, and special opportunities delivered to your inbox.
I hate SPAM. I will never sell your information, for any reason.