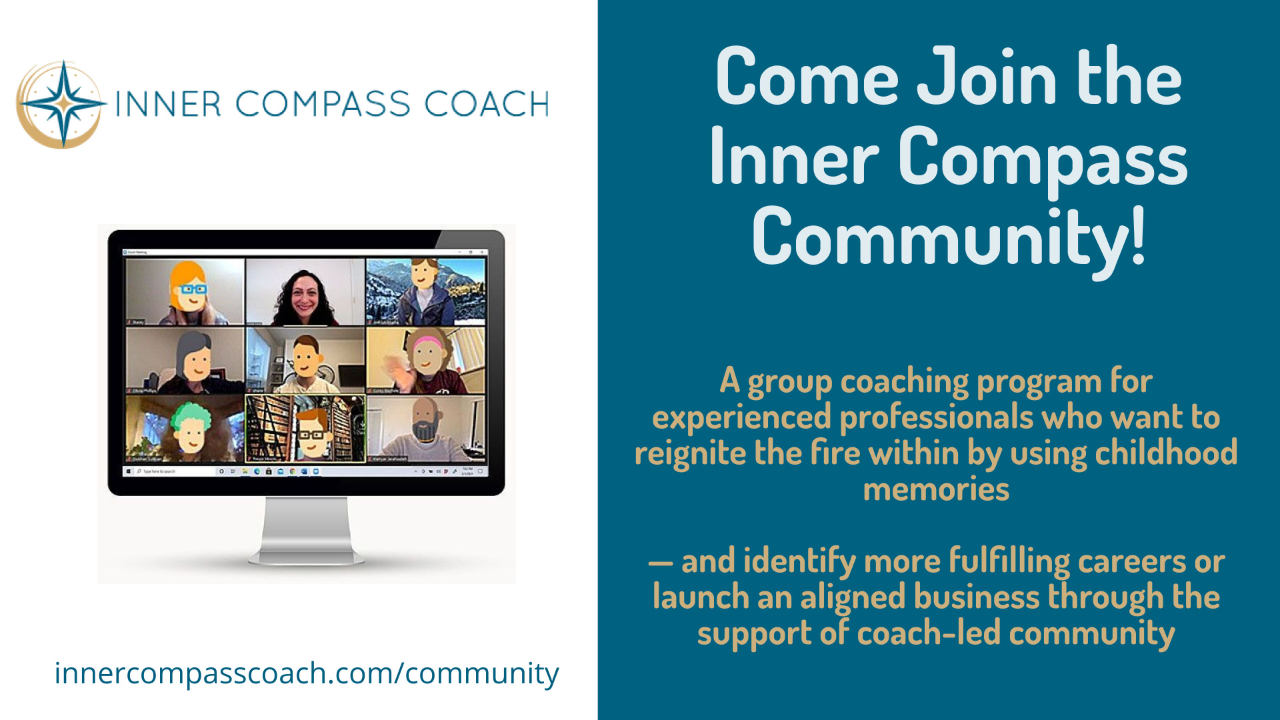 Last Chance to Lock in Lower Rates for Group Career Coaching!
Jul 26, 2023
I wanted to take a moment to share an exciting opportunity with you all! For those of you who have been considering a career change or dreaming of starting your own business, our Group Coaching community is the perfect place to kickstart your journey.
Here's what you can expect from our Group Career Coaching:
Expert Guidance: As a Licensed Clinical Social Worker and Certified Career Coach, I am dedicated to helping you achieve your career or business goals. You'll receive personalized insights, actionable strategies, and invaluable advice to make your career journey or business launch a success.
Supportive Community: Join a group of like-minded leaders who are on a similar path as you. Our supportive community fosters collaboration, networking, and the sharing of experiences, creating a nurturing environment for your career development or business launch.
Accountability: We all know the importance of accountability in making progress. With our group coaching, you'll receive ongoing support and encouragement to stay focused on your goals and take consistent steps towards achieving them.
Affordable Investment: For a limited time, our Group Career Coaching is priced at $199 per month, making it an accessible and cost-effective way to access expert career coaching and community support.
However, I have some important news to share. Starting July 31, the prices for our Group Career Coaching will be increasing to $259 per month.
But don't worry; I want to give you the chance to lock in the current rate before the changes take effect.
If you enroll before July 31, you will be grandfathered in at the current rate of $199 per month, allowing you to continue benefiting from our program at this discounted price for as long as you remain a member. This is a fantastic opportunity to invest in your future and embark on a journey of self-discovery, growth, and fulfillment.
Whether you're looking to make a career pivot or launch your own business, our Group Coaching community is here to support you every step of the way.
If you have any questions about the program or are ready to join, simply use this link here to schedule a consultation. I'll be more than happy to assist you.
I'm truly excited to have you on board as valued members of our Group Coaching community.
Together, we'll uncover what truly drives you and help you achieve your career or business aspirations.
Don't miss out on this incredible opportunity to transform your life and find greater meaning in your work. Take action now, and let's embark on this journey of growth and success together!
Don't miss a beat!
Career advice, motivation, and special opportunities delivered to your inbox.
I hate SPAM. I will never sell your information, for any reason.